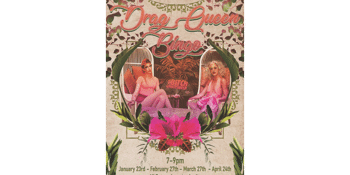 Drag Queen Bingo April
TBC
Miami Marketta, Gold Coast (Miami, QLD)
Wednesday, 24 April 2019 6:00 pm
Why not make it a long long weekend, eep the Easter festivities going with Drag Queen Bingo hosted by Natasha St. James & ShuShu Funtanna!

With new attitudes and outfits we have 2019 glittered and ready to go

Doors are open at 6:15 Marketta bar and food opens at 5pm so you can get your table then grab some food and kick back and relax.

Seating is first come, first served.
Tickets include 5 games of Bingo!

Heaps of great prizes and give aways.

Photography by Key Witness Media

All proceeds from the event will go to Rural Aid, to help Australian Farmers in need (https://www.ruralaid.org.au/)!