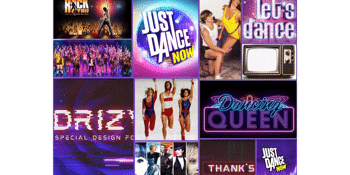 Miami Marketta
Dancing Queens
Brett Rosengreen and Natasha St James
Miami Marketta, Gold Coast (Miami, QLD)
Saturday, 27 July 2019 6:30 PM
DANCING QUEENS….. So you fancy yoursef a bit of a dancer. The first one to cut a rug at any event!! Even if you are not that person (and if you are) this new concelpt event is for you .

Miami Marketta presents "Dancing Queens" an interactive event held once a month . "Briefs" boy Brett Rosengreen and Drag Quenn Bingo host Natasha St James will step you through the moves of your favorite iconic movie dance scenes.
Watch the choregraphy first up, grab your champagne and then it is time for you to step in. This is all just for fun guys, so if you dont think you can dance, just know that you can have a laugh!

Doors open at 6.30pm. Saturday July 27th.

Theme to be announced!!!!