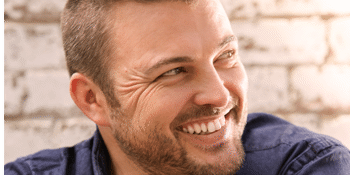 Maven Agency presents
Travis Collins
with Special Guests
Miami Marketta, Gold Coast (Miami, QLD)
Sunday, 29 November 2020 4:00 pm
Australian country star TRAVIS COLLINS and a couple of his very handy band mates are heading to the Miami Marketta for a special one-off acoustic trio show, on Sunday 29th November.

Despite widespread industry decimation in 2020, Travis Collins somehow still managed to release his most successful charting album yet – with 'Wreck Me' topping the ARIA Country charts and even piercing into the top ten of all genres.
With hit singles Make Up, Weekend, Rainy Day and title track Wreck Me, Travis shows the width and depth of his influence on the latest album.

This follows an already hugely-successful couple of years, with #1 Albums 'Brave & The Broken' and 'Hard Light', hit singles, sell-out shows across Australia, and picking up a swag of Golden Guitars, CMC's and an American CMA Award.
In 2018, Travis opened for US superstar Luke Combs, and toured with country music icon Tim McGraw.

Like most of the country's performers, after 7 months on the sideline, Travis is hungry to be back to the road and mix these new songs into his already hit laden setlist.
Whilst this show is more of an intimate and 'acoustic' setting, Travis laughingly warns us ''yeah, don't expect a quiet little gig though.. Rule number one - our shows are fun, and rowdy.. whether they're acoustic or not"

Limited capacity.
Book your tickets early.
** ** ** ** ** ** ** **** ** ** **
Due to the current Qld Health Direction issued by the Chief Health Officer, these events are limited capacity and seats are offered to encourage social distancing.
Patrons are now also permitted to stand while consuming food and drinks.
As Health directives are relaxed by the QLD Health authorities, the venue reserves the right to increase capacity and amend the offering of allocated seating without notice.