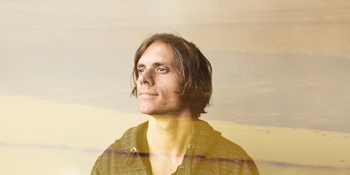 Macro Music presents
Tay Oskee & Felipe Baldomir
Miami Marketta, Gold Coast (Miami, QLD)
Saturday, 1 August 2020 6:00 PM
This event will be seated and is limited to 100 patrons only

Upon listening to Tay Oskee's music, his deep connection to the natural world becomes unmissable.
Sewn throughout his heartfelt lyrics are traces of his past, present and future.

From his formative years living amongst the Yolngu people of North East Arnhem Land, to the tropical beauty of his hometown Mission Beach, Tay traverses a spectrum from chilled beach tunes to punchy folk with pop sensibilities.

Spending the better half of 2019 based in the UK/EU, touring with the likes of Xavier Rudd and performing at Hungary's prestigious Sziget Festival; Tay rounded out the year to be with the release of his acoustic ballad, 'Floating'.
Written during a period of adjustment between coastal life in Australia and the rapid pace of London, the track has since clocked over 2.5 million streams and paved the way for sold out shows in Australia as well as 2020 Festival appearances at The Great Escape, Dot to Dot and Boardmasters in the UK.

Due to the impact of the COVID-19 pandemic, all shows were postponed/rescheduled to late 2020 and into 2021, giving Tay an unexpected window to write and craft new material that most heavy touring schedules deny.