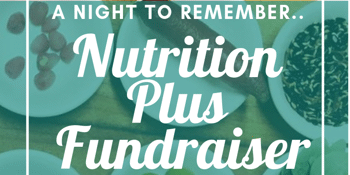 Three Little Birds
Nutrition Plus Fundraiser
Miami Marketta, Gold Coast (Miami, QLD)
Thursday, 4 April 2019 7:00 PM
Join us for a truly unique evening that celebrates our even more unique culture & native produce… all for a great cause.
Three Little Birds & Miami Marketta want to welcome you to our table; to help raise money to keep Australia's youth healthy.
Nutrition Plus is a nationwide charity whose purpose is to improve the health of Indigenous children through engaging children, their parents, teachers and the community. Providing funding for school fruit, vegetable and native gardens, incorporating these into breakfast and lunch programs. They also provide food supplements to children in need and work to improve the lives of many young Australians.
Three Little Birds started as an pop up event company in London. Hosting many quirky events throughout the UK including successful charity events for Macmillan Cancer, Roy Castle Lung Foundation & Royal London Society For The Blind.
We are proud to host our first event on home soil and for a cause very close to our hearts.
Using native ingredients, ancient knowledge of customs and techniques we aim to make food that just doesn't just taste good, collaborating to acknowledge, educate and celebrate the unique culture and natural resources Australia has to offer.
The evening will consist of a Bundjalung Nation inspired five course menu, showcasing Australia's fresh seafood and native ingredients paired with cultural performances from the local community.
Miami Marketta's Gin Bar has designed some special cocktails for the evening to wet your whistle and we have some great items up for bidding in our charity auction.
All profits from the night go to Nutrition Plus and a Pop up NATIF shop will give diners access to native superfoods so you can be healthy while feeling good about making a difference.
YOUR MENU… might look new and unusual but is some of the oldest foods on earth.
Quandong curd, munyeroo & riberry
Oyster, urchin, cucumber, Davidson's plum vinegar, warrigal green/onion oil
Raw white fish, macadamia milk, pandanus jelly & citrus
Reef fish in coals/pandanus leaf, saltbush, myrtle yogurt, sea vegetables
Ancient grain salad
Native honey crumb, sea salt, green ant, wattle seed cake, fingerlime & aniseed myrtle ice
* Gluten Free options available
* Pescatarian (fish subject to availability)
- unfortunately we cannot guarantee to accomodate every dietary requirement
A night to remember…
Tickets only $90+BF
Find out more about the benefits of eating native to the environment and to your health and wellbeing at https://3littlebirdsevents.com/why-eat-native/