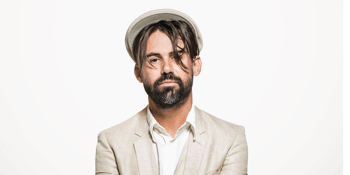 New World Artists presents
Phil Jamieson - Late Show 8.30pm
with Special Guests
Miami Marketta, Gold Coast (Miami, QLD)
Thursday, 17 December 2020 8:30 pm

Due to the current Qld Health Direction issued by the Chief Health Officer, these events are limited capacity and seated.
As Health directives are relaxed by the QLD Health authorities, the venue reserves the right to increase capacity and amend the offering of allocated seating without notice.

***THIS EVENT HAS BEEN RESCHEDULED FROM THURSDAY 27TH AUGUST***

Phil Jamieson, Grinspoon's enigmatic front man brings his acute lyrical observations and self-deprecating sense of humour to a the Gold Coast for an intimate solo acoustic show on Thursday 27th August.

Phil will be performing solo versions of classic Grinners tunes that he penned or co-wrote , his own solo works old and new, plus a few ring- in tunes arranged in true 'Jamo' style- just for the fun of it.

Phil Jamieson is best known as the front man of iconic Australian band Grinspoon. The first band ever Unearthed by the ABC Youth Radio Network triple j (1995). Grinspoon have been together for over twenty five years, yet its phenomenal Chemical Hearts 2019 Concert Tour performed to 24,000 fans in sold out multiple capital city venues. This was a milestone career best for Phil with a next level personal performance.

Grinspoon have been one of the most successful bands in Australia's music history. They have received 13 ARIA nominations and in 2005 won an ARIA "Best Rock Album" for 'Thrills Kills + Sunday Pills'. They have been nominated for APRA & ARIA Song of the Year.
Grinspoon's Albums "Guide to Better Living", "Easy", "New Detention, & "Thrills Kills & Sunday Pills" all went platinum in Australia.