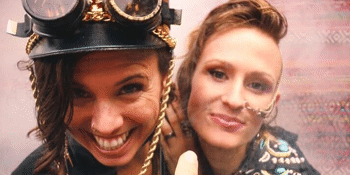 Miami Marketta
Salt & Steel - FREE EVENT
Supported by Katie Who
Miami Marketta, Gold Coast (Miami, QLD)
Saturday, 29 June 2019 4:00 PM
Salt & Steel
are releasing the 2nd single of their elements series on 31st May! Come and celebrate the launch of: The Beast, The Devil and Me.
The Beast, The Devil and Me is a representation of the fire element. The song is about finding your fire and embracing the wild side within.
Salt & Steel are ready to put on a fiery performance and invite you to celebrate too! xx
Free entry!
Amazing street food from all over the globe, complemented by
- Live music
- Cocktail and Wine Bar
- Boutique beer...and great vibes!
Art + Fashion + Design + Home wares and other treasure to be found.
We kick of at 5pm - 10pm
LIVE MUSIC >
Salt & Steel
Supported by Katie Who