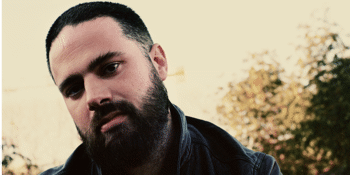 Miami Marketta presents
Harry James Angus
Miami Marketta, Gold Coast (Miami, QLD)
Sunday, 15 November 2020 7:00 PM
Due to the current Qld Health Direction issued by the Chief Health Officer, these events are limited capacity and seated.
As Health directives are relaxed by the QLD Health authorities, the venue reserves the right to increase capacity and amend the offering of allocated seating without notice.
HARRY JAMES ANGUS – Old-Fashioned Mayhem Tour - NSW and QLD
Harry James Angus, the firebrand trumpet-playing vocalist from the hugely successful band The Cat Empire, is known both for his thrilling live performances and for his constant musical re-invention.
His full-time gig with The Cat Empire has had much success. 6 Australian top ten albums and huge chart success all over the world, appearances at every major festival including Glastonbury, Montreal Jazz and TV appearances on Letterman and Jay Leno.
Harry's solo work is its own unique beast though.
It takes the raw intensity, chaos and improvisation that has helped make The Cat Empire such a world-renowned live experience, but redirects it towards a slightly darker, more weirdly beautiful universe. A universe inspired by artists like Nina Simone, Van Morrison and John Coltrane
As venues in NSW and QLD open up to limited capacity shows Harry will be venturing around Cities and Regional centres alike for a bit of Old-Fashioned Mayhem.
Says Harry: "I started to really miss the feeling of being poised on the head of a pin, and not knowing which way I'm going to fall. That's the feeling that you get when you walk out on stage and you like to improvise. I miss those small club shows and the way you can draw it all in, down to the breath before a whisper, and then whoop and stomp. I like the way you can smell the individual colognes that people have applied to themselves before venturing into the night, and don't we all miss that feeling of stepping out the car door into a warm evening breeze and catching a trace of a stranger's perfume? I'll be joined on this run by the super-creative drummer Freyja Hooper. This is the world premiere of our new duo – a sound marked by hypnotic rhythms and complete harmonic freedom – that I think you probably won't want to miss."